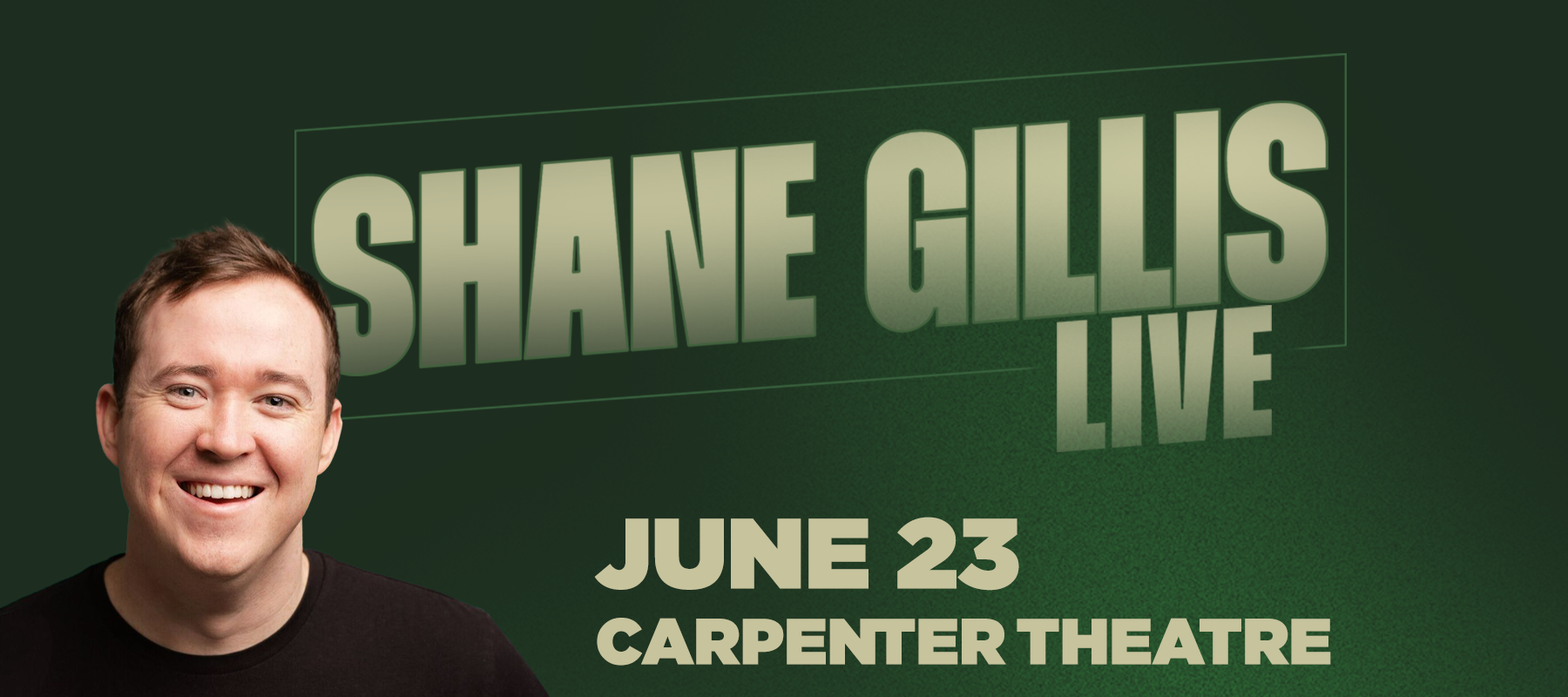 COMEDIAN SHANE GILLIS COMES TO RICHMOND THIS JUNE
Mar

21

, 2023
FOR IMMEDIATE RELEASE
COMEDIAN SHANE GILLIS COMES TO RICHMOND THIS JUNE
TICKETS ON SALE FRIDAY, MARCH 24, AT 10AM LOCAL
(RICHMOND, VA) Comedian Shane Gillis performs live at Dominion Energy Center on June 23, 2023. Tickets go on sale to the general public Friday, March 24, at 10:00AM. Tickets can be purchased at dominionenergycenter.com.
Shane Gillis is a stand-up comic, actor, and writer from Mechanicsburg, Pennsylvania. After winning Philly's Funniest at Helium Comedy Club in 2016 Shane was named an "Up-Next" Comic at Comedy Central's 2019 Clusterfest in San Francisco and a "New Face" at the prestigious Just For Laughs Comedy Festival in Montreal. In 2021, Gillis released his debut comedy special Shane Gillis: Live in Austin on YouTube which has been viewed over 6 million times. Gillis is one-half of the comedy fan favorite Matt and Shane's Secret Podcast. He's a regular guest on Sirius XM's The Bonfire, Spotify's The Joe Rogan Experience, and Barstool Sports KFC Radio. Shane was a writer on Comedy Central's Delco Proper and co-created, wrote, and starred in the YouTube hit sketch series Gilly & Keeves. In October of 2022, Shane and John McKeever partnered with Booklight Entertainment and Outback Presents to produce and release Gilly & Keeves: The Special on GillyandKeeves.tv. Most recently, Shane can be seen playing 'Gilly' in the upcoming season of Peacock's Bupkis opposite Pete Davidson, Joe Pesci, and Edie Falco.
Tickets go on sale to the general public Friday, March 24, at 10:00AM. Tickets will be available online at dominionenergycenter.com, by phone at (800) 514-3849 via Etix, or in-person at the Altria Theater Box Office, located at 6 N. Laurel Street, open Monday-Friday, 10AM-2PM local.
As a courtesy reminder, Dominion Energy Center urges ticket buyers to buy direct from the Dominion Energy Center website or from the sources listed above. All other ticketing sources are through unauthorized sellers. More information on buying direct can be found at dominionenergycenter.com/tickets-events/etix.
For more information, visit dominionenergycenter.com.

###
About ASM Richmond
ASM Richmond is the Richmond, Virginia division of ASM Global, the world's leading provider of innovative venue services and live experiences. The company manages three local venues including, Altria Theater and Dominion Energy Center on behalf of the Richmond Performing Arts Commission (RPAC), and Bon Secours Training Center on behalf of the Richmond Economic Development Authority. Previously known as SMG Richmond, the company became ASM Richmond in 2019 as a result of the merger between its parent company, SMG Worldwide, and AEG Facilities. ASM Richmond oversees all facets of venue management including, administration and finance, sales and marketing, event production and promotion, and facilities maintenance.
About ASM Global
ASM Global is the world's leading producer of entertainment experiences. It is the global leader in venue and event strategy and management—delivering locally tailored solutions and cutting-edge technologies to achieve maximum results for venue owners. The company's elite venue network spans five continents, with a portfolio of more than 325 of the world's most prestigious arenas, stadiums, convention, and exhibition centers, and performing arts venues Follow us on Facebook, Instagram, LinkedIn and Twitter. asmglobal.com