Musician Jeffrey Osborne Featured In "Tribute To Love And Legends" Concert
Mar

04

, 2020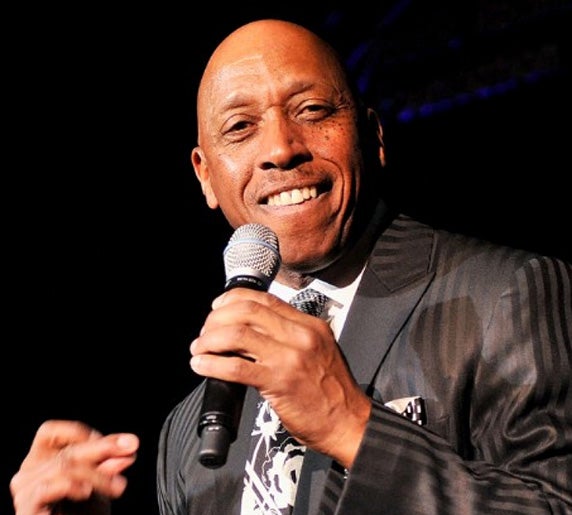 Richmond, VA (March 4, 2020) – On Saturday, July 18th, the City of Richmond will experience the most unique and ubiquitous concert ever billed as a music event. "Tribute to Love and Legends," featuring legendary singer-songwriter Jeffrey Osborne and other performers, promises to be interactive and poignant with its delivery and in its message.
Tickets are currently on sale and can be purchased online at DominionEnergyCenter.com, by phone at 800-513-ETIX (3849) or in person at the Dominion Energy Center and Altria Theater box offices. Prices start at $49.50. Additional fees may apply.
"With American culture becoming increasingly hostile, EM Productions has made a commitment to bring more love into the community," says EM production manager Tanya Dennis. "And the best conduit is music and art."
Committed to that ethos, "Tribute to Love and Legends" will open with what Dennis describes as "Richmond's largest Karaoke/Singalong event ever staged." The Singalong will be recorded and available for local TV news stations to air. Beginning at 7:30pm, the Dominion Energy Center will drop its big screen so members of the audience can singalong with songs selectively chosen by Dennis and the amazing DJ Lon that will bring people together in a "joyful noise." Doors open at 7:00pm.
The concert begins promptly at 8:00pm, with what Dennis describes as another important component that brings people together – laughter. Jammin' Jay Lamont, an international entertainer-comedian, promises to bring laughter with his "Human iPod" talents.
Tapping into the human penchant for reminiscing, "Tribute" delivers by honoring some of America's most beloved and iconic musical artists: Stevie Wonder, Aretha Franklin and Luther Vandross.
Jeffrey Osborne continues to be one of the most loved, yet underrated, soul music vocalists of the past 50 years. No one can deliver love songs like Jeffrey, whose "Tribute to Love" will include an element of surprise during his iconic performance of "On the Wings of Love."
In addition to Osborne's tribute to love, vocalist Nia Simmons will offer a tribute to "Queen of Soul" Aretha Franklin, a tribute to legendary balladeer Luther Vandross will be performed by Jerel Crockett, and Gary Walker will give honor and tribute to the amazing, multi-talented Stevie Wonder.
Continuing the immersive experience promised by "Tribute to Love and Legends," a Jammin' After-Party will continue festivities in Dominion Energy Center's Rhythm Hall. The public is invited to come dance with DJ Sayeed, laugh with comedian Jammin' Jay Lamont, and enjoy the talents of vocalist Jerel Crockett. "Light bites" provided by SAVOR. Ticket are $25.00.
A "Tribute to Love and Legends" promises to be a night to remember because… "What the World Needs Now is Love, Sweet Love."
About EM Productions
Ezibu Muntu Cultural and Educational Center, the iconic dance company of Richmond, Virginia for 47 years, has arrived at a juncture in their sterling career that the 78-member company is now prepared to extend its artistic reach into theater, music and art. Ezibu Muntu's EM Productions staff consists of several 1973 charter members from the original company. Ezibu Muntu seeks to fill a void in the Richmond community. The Company, always the torch bearer of African culture has a responsibility to provide access to African American art and history from an authentic point of view. African Americans have a rich culture that is embedded in Americana. Jackson Ward was once known as "The Harlem Renaissance of the South." EM Productions mission is to restore that cultural flavor back into Richmond's artistic community. EM Productions…"Making Dreams That Fly."
###
Contact
Tanya Dennis, EM Productions
323-490-6127
July 24
Plus a Tribute to Stevie Wonder, Aretha Franklin and Luther Vandross