The King of Crimes: The Aaron Burr Treason Trial in John Marshall's Court Premieres in January
Jan

03

, 2018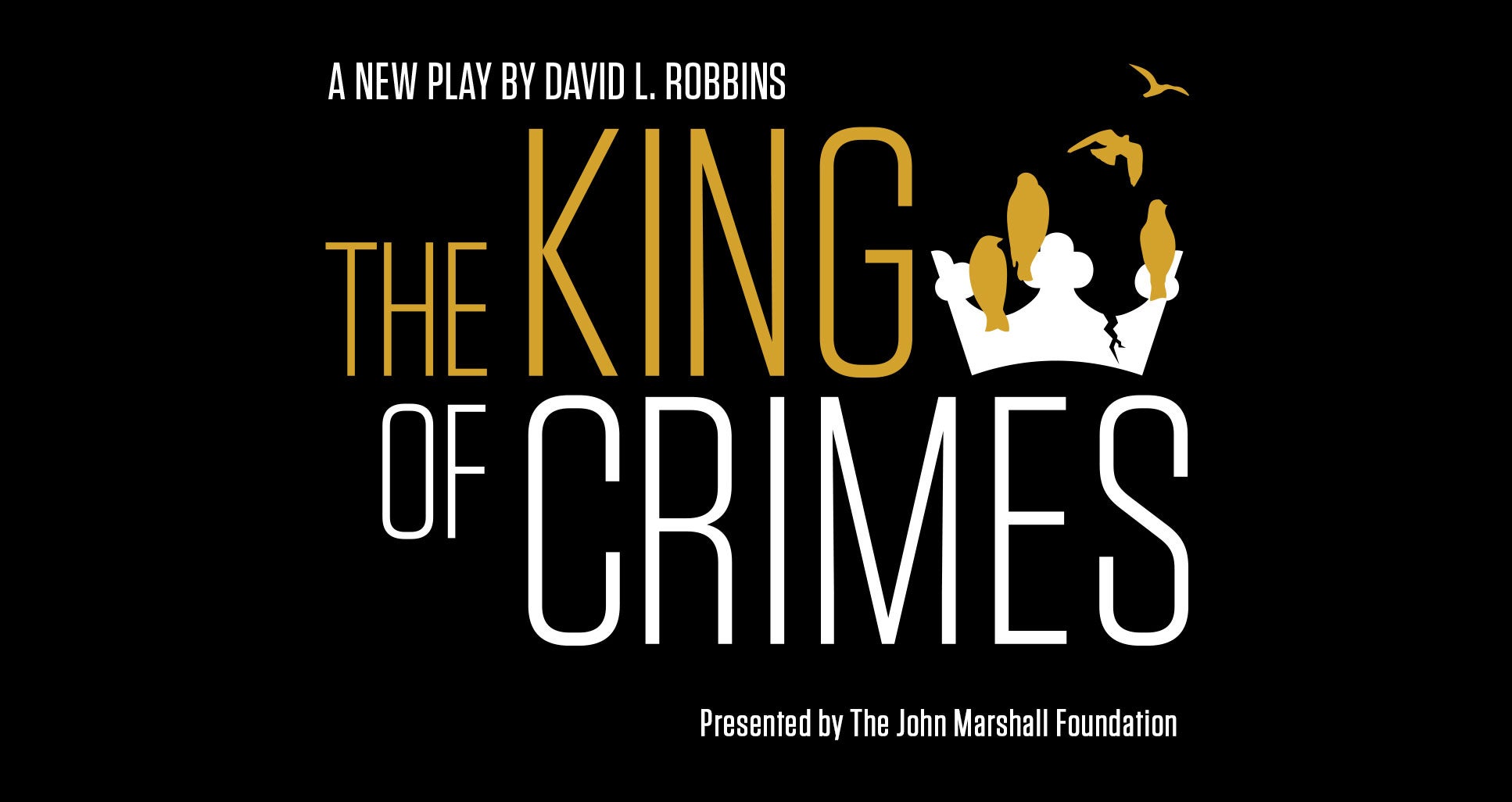 The John Marshall Foundation is pleased to announce a new play written by award-winning playwright and novelist David L. Robbins, produced by 5th Wall Theatre for Richmond Public Schools middle and high school students. It is offered under generous Presenting Partner grants from the E. Rhodes and Leona B. Carpenter Foundation, the Herndon Foundation, and Virginia H. Spratley Charitable Fund II.
The King of Crimes: The Aaron Burr Treason Trial in John Marshall's Court will premiere January 26, 2018, at the Libby S. Gottwald Playhouse at Dominion Arts Center, with 10 school performances, and four public performances, plus a Continuing Legal Education course offered Monday, January 29.
Play Synopsis
Treason is the "king of crimes," the only criminal act defined in the U.S. Constitution. In 1807, Thomas Jefferson's ex-Vice President, Aaron Burr, was arrested in Alabama for treason and returned to Richmond, VA, to be tried in Circuit Court. Jefferson was determined that Burr should hang. But was Burr truly a traitor, a dangerous adventurer plotting to carve an empire for himself out of Texas and the Louisiana Purchase? Was he gunning to start a war with Spain so he might make his move on Mexico with a private army, then declare himself a king? Or was he simply interested in the riches that the vastly unexplored lands of our continent promised? What was treason, and how to prove it? Did it require an open act of war against our nation, or was it enough to simply talk about it?
These questions were put to John Marshall, U.S. Chief Justice and Circuit Court judge. Richmonders and citizens from across our fledgling nation flocked to the Capitol building, unable to resist the courtroom cast of famous double crossers, spies, villains, cipher letters, thunderous speeches, and the man who'd shot Alexander Hamilton in a duel.
Playwright David L. Robbins
David L. Robbins, whose most recent play, The End of War, received the Muriel McAuley Fund for New Works and a prestigious National Endowment for the Arts grant in support of new American Plays, was just honored as a 2017 Richmond Times Dispatch Person of the Year and is being recognized by the Virginia Commission for the Arts in 2018 as one of two most influential literary artists for the State of Virginia in the past 50 years.
Producer
5th Wall, Carol Piersol, Artistic Director, who also serves as Theater Sponsor for Maggie L. Walker Governor's School. Piersol's recent work includes directing 5th Wall's Rapture, Blister, Burn.
Academic Advisor
Dr. Charles Hobson, foremost John Marshall scholar and retired professor of history at The College of William & Mary.
Director
Michael Duni, whose work includes the Netflix series House of Cards and AMC's Turn.
Premiere Event
Friday, 1/26 7:00 p.m.
The King of Crimes Premiere and After Party. Rhythm Room at Dominion Arts Center; Meet playwright David L. Robbins and cast; Hors d'oeuvres, drinks and discourse.
$50 tickets available at johnmarshallfoundation.org
Limited Run Dates and Tickets:
Tickets go on sale Friday, December 15, 2017
Libby S. Gottwald Playhouse @ Dominion Energy Center, 600 E. Grace St., Richmond, VA
804-592-3400
Saturday, 1/27 7:30 p.m. Public Performance $28 adult/$12 student
Sunday, 1/28 4:00 p.m. Public Performance $28 adult/$12 student
Monday, 1/29 6:00 p.m. Performance of The King of Crimes followed by Continuing Legal Education Program with David L. Robbins and University of Richmond Law Professor Kevin Walsh
Accusations of Treason: Political Rhetoric or Matters of Law
$28 adult/$10 student/$48 CLE
Friday, 2/2 7:30 p.m. Public Performance $28 adult/$10 student
Mission
The John Marshall Foundation exists to educate the public about the rule of law under the Constitution through the life, character, and services of America's great chief justice.
###